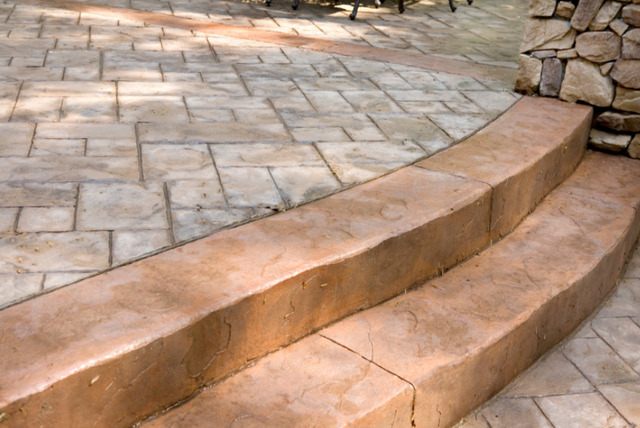 Patios are a beautiful structure if done right. What makes a patio attractive is its size, design, and finishing. There are different kinds of materials used in the building of a patio to get your desired outcome. If you decide to go for stamped concrete, Stamped Concrete Patio Pros Of Alexandria should be your number one choice. We are a top choice for concrete specialists for many building contractors in Alexandria and its environs. When we are done with your stamped concrete patio, it will be the envy of anyone that sees it.
Stamped concrete is generally known as a type of concrete that is textured and patterned to a particular design. It can also be embossed to fit any desired design. You can choose to design your stamped concrete to resemble wood, tile, brick, or flagstone. The flexibility if a stamped concrete is what makes it a preferred choice for most building contractors. These benefits are also available when you decide to build your patio with stamped concrete. We ensure that we use quality materials to produce concrete. Regarding the type of design, we consider different factors, such as your preference, your landscape, and the structure of the main building itself. This gives credence to our recommendations, and we make sure we give you more than one option. You can trust our judgment when handling your patio project.
A patio is a building detached from the main building that serves as a relaxation area for occupants of the building. You can construct a patio in front of your house or the backyard. It serves as a form of relaxation spot where you can take in the atmosphere without direct exposure to the sun or rain. It is good for a small gathering of friends and family should you want everyone to be outside the house. Offices can also have a patio on their premises where staff can come out to refresh their mind and body. Whatever the purpose you want to use it for, the patio will adequately serve its relaxation purposes if you choose the right design. Our specialty is stamped concrete, and should you need one on any part of the patio, call on us, and we will deliver pronto.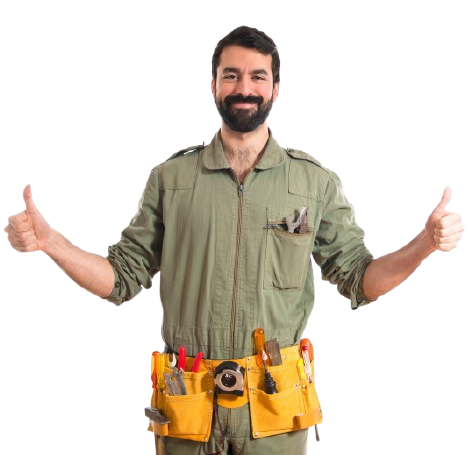 For your patio to serve its intended purpose, it is essential you use high-quality building materials that are durable and have aesthetic features. Those are the two things that will guarantee a top-notch patio. Concrete is one of the common materials used in building a patio. It comes in different forms, such as stained and stamped concrete. From the quality of the concrete to the design that best suits your patio, we will deliver on our promise of quality. Other materials used in building a patio include clay brick, which is synonymous with the Italians. Natural stone and gravel are also used in building patios. Our specialty is stamped and stained concrete. Contact us if you decide to use either of the two for building your patio.
Stamped Concrete

vs

Pavers
No discussion of a patio build is complete without addressing the elephant in the room; i.e. when I compare stamped concrete vs pavers, how do I know which is better for me? Now our bread and butter is stamped cement patios so we may be a little biased, but the biggest reason is those pesky weeds. Independently positioned pavers have gaps between each stone and sure they can be loaded up with a sand blend, but inevitably, obstinate weeds and grass will push through, particularly in wet and muggy atmospheres. You must spend your time being vigilant guarding your pavers by either pulling the weeds or applying weed executioner regularly to the crevices as part of the maintenance of your patio. 
On the other hand, stamped concrete provides one continuous seal without any joints or crevices for weeds to intrude on your beautiful outdoor expanse. I don't know about you, but we would rather spend our time enjoying the outdoors with a cool drink in our hand than pulling up weeds.
As if that wasn't enough, generally a simple paver installation cost can be initially 30% higher than the same-sized stamped concrete patio. Decorative concrete is able to have an aesthetic value equal to pavers, i.e. natural colors, complex patterns, as well as a look that is identical to genuine stone for less money. The choice is simple, stamped concrete is superior to pavers if you like money and enjoying your time with your feet up.
Is
Stamped Concrete

expensive?
Basic stamped concrete will run you between $9 to $13 per square foot, and more involved projects involving multiple colors and designs, can be as expensive as $22 per square foot. A basic design at $8 to $12 per square foot would include one color and one pattern. When you begin to add in multiple colors, borders, and some contrasting shapes and patterns you are in the $13 to $18 range per square foot. 
The most realistic option (when compared to patio pavers) would be in the $19 to $22 price range per square foot and will have multiple stamp patterns and colors, some intricate hand coloring and specialty designs like the compass needle or a family crest. 
When you look at the average patio size, which is about 13' x 13', or approximately 170 square feet, the costs would break down as follows: