Stamped Concrete Driveway Alexandria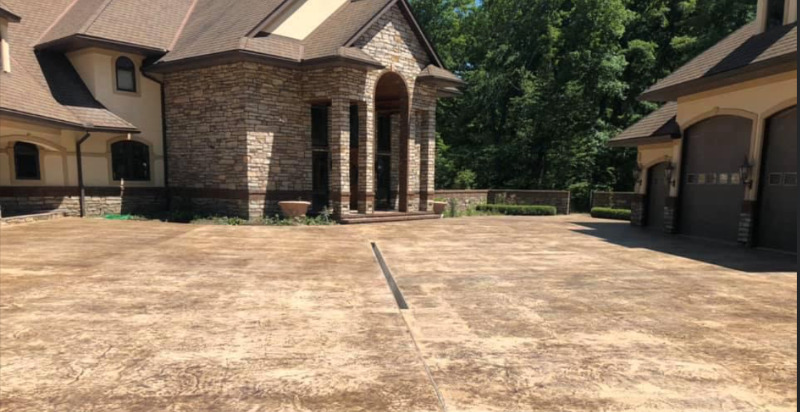 Driveways are useful for both residential buildings and commercial buildings. For residential buildings, it can lead from your garage to the major road. For commercial buildings, it can lead from the parking lot to the major highway. You can use stamped concrete to construct your driveway. That is where Stamped Concrete Contractors Of Alexandria comes in. We are experts in stamped concrete driveways and are qualified and capable of delivering a top-quality job. When handling your project, we use top quality materials that will guarantee the durability of your driveway.
Driveways are primarily used as paths to private properties. It is mostly used by vehicles, hence the reason why it is preferable to use concrete. Concrete will be able to withstand the constant weight of cars on it. For aesthetic purposes, you can use stamped concrete for your driveway. Depending on the traffic on the driveway, traffic lights are installed on some driveways. Driveways can also be used as a divide between houses, especially in residential estates. Driveways are generally part of a building's architectural structure, so using a stamped concrete will only complement both the landscape and the building's outlook. For top-quality stamped concrete installation, we are your number one candidate.
Types

of Driveway Surfaces
There is a variety of driveways you can choose from that will serve you adequately. The key to enjoying whichever type you pick is the quality of the material and the efficiency of the installation methods used. One of the types of driveway and the one we specialize in is the stamped concrete driveways. This type of driveway is durable and requires minimal maintenance. It also allows you to shape it into whatever design you want. This is our area of expertise, so you're guaranteed to be satisfied at the end of the project. Other types of driveways surfaces include asphalt or tarmac driveway, gravel and stone driveway, block paving driveways, and resin-bound driveway.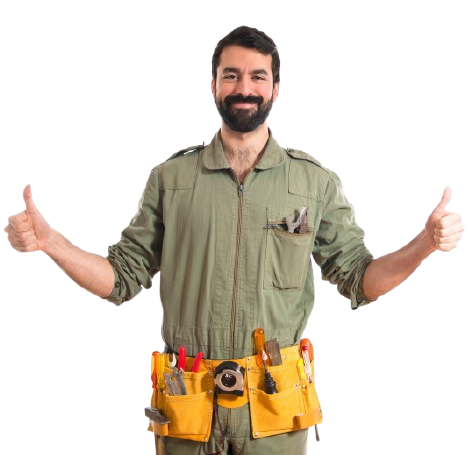 Our Stamped Concrete Driveway

Construction Method
Installing a stamped concrete requires a certain level of expertise that you may not be able to handle yourself. There are certain intricacies in concrete driveway installation that require a strict application to get the desired result. Stamped Concrete Contractors Of Alexandria is here for you. Our in-depth knowledge will come in handy during installation. When installing a stamped concrete, we first prepare the identified spot and grade it before preparing a wooden framework to give it a form. After building the form, we will then install steel reinforcement that will support the concrete when we install it. The next step is to screed the concrete and remove any form of excess concrete. This gives the concrete a flat and leveled surface. Then the stamping and coloring process follows. We would have prepared the type of design to use during stamping and the color we intend to use. This is followed by the curing phase, which is when the beauty of the driveway starts to surface. We will complete your driveway installation process by applying sealer on the concrete in order to enrich the color.
Stamped Concrete

Driveways
Concrete is an excellent material for driveways and for good reason. Concrete slabs are strong, durable, and require little maintenance. The combination of strength and durability makes concrete a great value for large pavement areas, whether on a residential or commercial property. While concrete isn't the cheapest solution, it is considerably cheaper than a brick and paving driveway and generally lasts longer than any other.
Are you looking for pressed concrete for your Northern Virginia driveway? Or do you need a team of qualified and experienced concrete builders to fill your driveway? We are your specific contractor. With years of experience, we're the leading concrete stamping company in Northern Virginia.
We specialize in pressed concrete and colored concrete for driveways and other external parts of your property. Our trained staff is licensed and insured and always ready to help you.
Is
Stamped Concrete

expensive?
A stamped concrete driveway gives you many decorative options that would otherwise not be possible with other paving materials. By combining stamps, with coloring agents or dyes,  a good stamped concrete driveway contractor is able to create realistic facsimiles of common hardscaping materials such as cobblestone, brick, natural slate and flagstone that are more cost effective. Another popular option for driveways, would be asphalt. And while asphalt is very strong just like concrete, it cannot be customized. Asphalt also involves more yearly maintenance. And recently, raw materials for asphalt have become more expensive, so that at the end of the day, the cost for a driveway installation is almost the same. When you hire an excellent stamped concrete contractor who will properly site, seal and maintain the concrete, your driveway will have an attractive surface that will last for a very long time. Some of the most popular imprinted concrete driveway patterns are London Cobble, European Fan, rough stone texture, and sanded slate texture.