STAMPED CONCRETE PATIO PROS OF ALEXANDRIA
Your Trusted Concrete Experts
Stamped Concrete Patios Alexandria, Va
Stamped concrete is a type of decorative concrete that comes with a bit of design that gives your concrete an aesthetic feature. Stamped concrete has a form of texture or pattern on it which beautifies the area it is used. It can be used anywhere in the building like a patio, swimming pool deck, driveways, or sidewalks. It can also be used in the interior of a building. We are professional concrete contractors that specialize in installing stamped concrete anywhere you want to use it in your building. We deliver on our promise of quality service.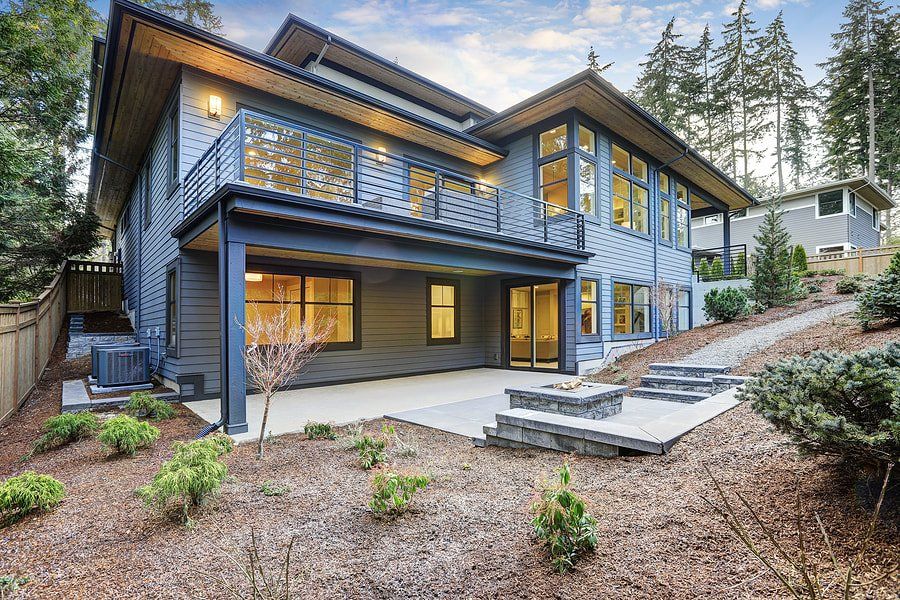 About
STAMPED CONCRETE PATIO PROS OF ALEXANDRIA
We aim to satisfy anyone that engages our services, and this is how we have been able to maintain our reputation in the city of Alexandria and its environs. Stamped concrete is a preferred choice because of its aesthetic advantage. It can be used in the interior and exterior of a building, both residential and commercial. We understand the different dynamics involved in stamped concrete installation, which makes us more than qualified to handle your stamped concrete project. We have qualified and experienced workers that know their way around stamped concrete and concrete as a whole. Our work ethic is second to none, and most concrete companies in Alexandria take a cue from us. Our stamped concrete services are affordable, and we are capable of satisfying you no matter the scale of your project.
At Stamped Concrete Patio Pros Of Alexandria, we specialize in both installation and maintenance, and repair of stamped concrete. Our quality service delivery also covers this range of services. When you contact us for installation, we make sure we use top quality materials that will last you for a long time. We also pay attention to the design we choose for you. We make sure it is one that will complement the beauty of the building and its surroundings. Our materials and design recommendations are backed up with reasons and facts. We also offer maintenance and repair services for when your stamped concrete starts to give way. Whatever you want us to do for you regarding your stamped concrete or concrete in general, you can trust that we will provide you with the best.
Stamped Concrete Patio Contractors
Patios are usually a detached structure used for relaxation and small gatherings. It is an external structure that has its designs and fittings. One of the materials you can use in your patio is stamped concrete. You can use it for the flooring of your patio. With the right design, stamped concrete will give your patio a classy and inviting look and when you compare stamped concrete vs pavers, it can be more economical. Contact us for the installation of stamped concrete on your patio.
Stamped Driveway
These are mini roads that connect a private property with a major highway. It can also lead to your garage. It is basically where you can drive your car into or out of your property. You can choose to use concrete or asphalt on your driveway. If you decide to go for a concrete driveway, we can help you install a top-quality driveway that will add to the beauty of your landscape.
Stamped Concrete Pool Deck
A stamped concrete pool deck is manufactured from concrete that has been sculpted into different surfaces. Like a chameleon, the concrete can be manipulated to look like flagstone tiles and other types of pavers, and once it's stained in different colors, stamped concrete is a striking material. Stamped concrete pool decks are high-end in the world of concrete pool decks. Additionally, stamped pool decks have a high ROI for resale as well in addition to making your outdoor spaces more beautiful.
Cleaning and Sealing Stamped Concrete
Your new stamped concrete job isn't complete until we pressure wash off the release agent, scrub the surface with brushes and then use an acrylic sealer to ensure that the stamped concrete is protected from salt damage and surface wear. All of this ensures longevity to the useful life of our concrete work.
Decorative Concrete
Concrete has a default grayish color, which can be transformed into a color of your choice by staining the concrete. Stained concrete is achieved by adding your desired color on the concrete installed. It is used in both residential and commercial buildings. It is an alternative to stamped concrete, but it also adds to the beauty of the area in which they are used. It can be used both in the interior and exterior of a building.
Stamped Concrete Pool Deck Resurfacing
Our customers like to resurface their pool deck because they want to repair damaged concrete surfaces or they want to modernize the look of their outdoor space. A very popular pool deck coating is a stamped concrete overlay. This is the most effective long-term option for fixing or updating your pool deck coating .
"I wanted a mixture of stamped concrete and stained concrete in my office complex in Northern Va. , and I need one concrete contractor that was proficient in both. I asked around, and the name on everyone's lips was Stamped Concrete Patio Pros Of Alexandria. They delivered on their promise of quality service."
"My neighbors have had a bunch of issues with the kids slipping around their swimming pool because the concrete patio company they used did a poor job installing their pool deck. When I wanted to install mine, I got in touch with Stamped Concrete Patio Pros Of Alexandria. They are very detailed, and they installed a beautiful pool deck for me, which meant a good grip for anyone walking on it. I recommended them to my neighbors to reseal their stamped concrete pool deck, and they did what they know how to do best."
"The stamped concrete in my patio needed a facelift. I contacted Stamped Concrete Patio Pros of Alexandria for their resealing stamped concrete. Apart from the fact that it is affordable, the quality of the job is second to none. You should give them a try."
Fairfax County Cities We Proudly Service
Loudoun County Cities We Proudly Service
Montgomery County Cities We Proudly Service
Bethesda
Boyds
Conroe
Gaithersburg
Glenmont
Montgomery Village
Rockville
Silver Spring
Takoma Park
Wheaton
PG County Cities We Proudly Service
Bowie
College Park
Glassmanor
Greenbelt
Hyattsville
Landover
Lanham
Laurel
New Carrolton
Oxon Hill
Seabrook
Prince William County Cities We Proudly Service
Dumfries
Gainesville
Nokesville 
Woodbridge 

Falls Church

Manassas    
Stamped Concrete Patio Pros Of Alexandria is located in Alexandria, Virginia. Our doors are open to anyone that wants to inquire about stamped concrete and engage our services. We have handled stamped concrete projects in Alexandria and are know as one of the top patio contractors in Northern Virginia. We do not disappoint with our job delivery. Feel free to contact us. Someone is always available to respond to you. If you want to install stamped concrete in your building, we are your best bet. If you want maintenance or repair services for existing stamped concrete, look no further than Stamped Concrete Patio Pros Of Alexandria. We've made getting in touch with us easy, so what are you waiting for?