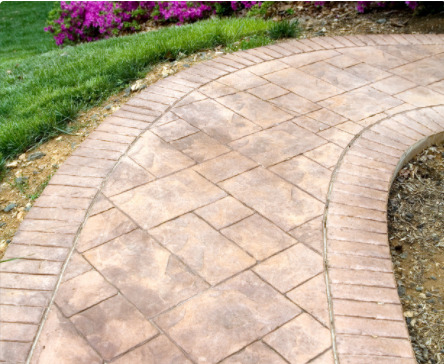 A recent trend that can be seen in upscale homes and businesses throughout the country is decorative concrete. Designs that don't have anything to do with the drab and gray concrete of yesteryear can be seen in concrete patios, concrete floors, pool decks, driveways and more.
Stamped concrete is one of the most popular forms of decorative concrete because a high-end look of natural stones and brick can be achieved with a lower cost.
Stained concrete is another type of decorative concrete and is used to impart a deep and rich earth-toned color to bland concrete floors. As a professional concrete company with a vast knowledge of concrete construction and repairs, we deliver quality stained concrete jobs in any area of your building. Stained concrete can be used both in residential buildings and commercial buildings, and you need an expert hand to deliver the best job for you. At Stamped Concrete Patio Pros Of Alexandria, we tick all the boxes that will guarantee a quality stained concrete job. From the materials to the staff and installation methods, we do not compromise on quality. When we are done, you'll be in awe.
What You Need To Know About Stained Concrete
Stained concrete gives your concrete a classy look as it is a type of luxury finishing that can be used anywhere inside or outside a building, depending on your preference. It is a way of coloring your concrete to give it the desired look. After considering the design and color of your building, a stained concrete job is guaranteed to complement the beauty of your building. Depending on the type of concrete and the application methods used, the coloring used permeates the concrete and gives it a luminous and translucent outlook. With us, you get all these and more.
Types

Of Stained Concrete
Stained concrete is achieved by the coloring of the concrete surfaces, and there are different types that we can use for you, and it is guaranteed to give you the desired result. There is the Powered Acetone Dye, which is mostly in powdered form. They are mostly used indoors because of their UV instability. They have a very short dry time after application. We can also use the acid stain on your concrete. This type of concrete stain is guaranteed to leave a permanent color on your concrete because it reacts with the concrete's surface. We protect the concrete surface with a sealer before applying the acid stain. Another type of concrete stain is the water-based stain. This is like a color coating that bonds with the surface of the concrete. They come in different paint designs that can complement whatever existing designs you have around your building. There is also the solvent-based stains, which is used to tint solvent-based coatings. We are very proficient in applying any type of concrete stain for you.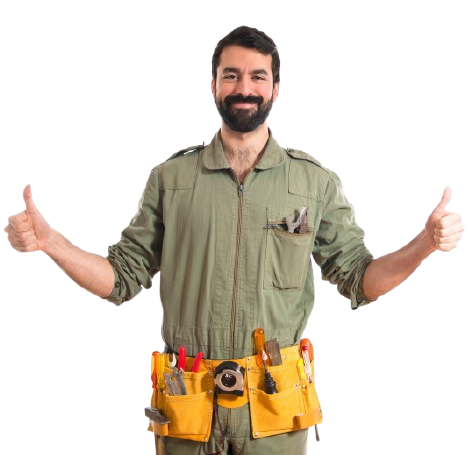 Stain Concrete Installation

Method
At Stamped Concrete Patio Pros Of Alexandria, everything we do is aimed at satisfying you. We ensure we don't go for inferior materials, and we use industry-standard installation methods. We combine these with our well knowledgeable workers to give you value for your money. In installing a stained concrete, we ensure the concrete's surface is smooth and clean for stain application. We will also protect your wall by covering it with plastic to avoid stains on your wall finishing. We then mix and prepare whatever type of stain we want to use. We apply and then allow it to dry. The concluding part of the application is the removal of residue and application of seal. You will be amazed at the outcome when we are done.